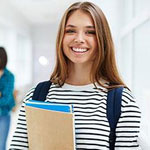 "Never put off until tomorrow what you can do the day after tomorrow." Many Americans subconsciously abide by Mark Twain's words. Chronic procrastination is not only a problem for LMS and online courseware students, or academics in learning system settings.
Despite our age of efficiency and packed schedules, procrastination remains a giant thorn in society's side.
However, there are thousands of ways in which society encourages people–young and old–to drag their feet. From last-minute shopping sales to dry, reward-less learning systems, procrastination habits seem to be quietly nurtured throughout one's life.
Students develop procrastination habits due largely to packed social and academic lives, full of deadlines and friends and tests. Too often, learning systems fail to provide students with the stimulus that keeps them engaged and fascinated. Students put off the work instead of taking their time with it and absorbing it, and test-cramming is just a matter of course.
————–
newbeta.coggno.com provides high-quality e-learning education.