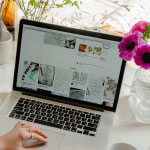 Learning management systems are one instructional technology that continues to evolve as classrooms evolve. As more and more classrooms are equipped with fancy new tools to enhance learning, LMS providers such as Coggno are quickening their pace and expanding their functions to keep up with the demand for simple-to-use, cost-effective, multimedia education.With the vast array of instructional tools now available, educators and training instructors need to choose carefully.
What are some factors involved in deciding which technology to pursue? The choices are seemingly limitless, but can be costly; annual costs for instructional technology range from thousands of dollars (for smaller school districts) to millions for larger districts.
Before deciding on integrating new technology into a classroom, educators and administrators should consider the educational objective and goals that the technology will help them reach.
Actually, there are heaps of considerations when choosing a new tool for a classroom or training program. Besides the cost involved and purposes an instructional technology offers a learning experience, perhaps the most critical factor for many educators is how user-friendly it will be.
Learning management systems are a great option for educators for many reasons, including the fact that they allow educators to have fun creating multimedia learning content for their classrooms. But perhaps more importantly, an LMS like Coggno gathers many applications together and fuses them into a nice neat package, so that educators feel comfortable using the tools to create content. Application Exchange partnerships often built by learning management systems help to make for seamless and simple course development.
Using Coggno's LMS, for example, there's no need to ask for IT help to design and deliver multimedia courses and training.
How about some Flash-based learning content? Using Coggno's learning management system, educators and course developers are able to use Rapid Intake Unison and other applications to make their students' learning experience more enjoyable.
Rapid Intake Unison makes it easy for educators and course creators to capture, storyboard, develop, review, test, and publish Flash-based learning content. Users don't even need to know Flash to use the app. All a user must do is fill out form-based templates, and Flash-based material including demos, simulations, quizzes, and learning games is simple to create.
Another simple-to-use appex partnership is with BB FlashBack, which allows course creators to make screen recordings using quick, automated recording steps to create a richer and more dynamic learning experience.
Coggno's LMS toolkit, which includes a text editor, SCORM Publisher, podcast producer, question banking, video, quiz and assessment tools, enables organizations to provide rich, multi-media online training at a low cost. Additionally, Coggno's LMS follows a pay per use model, and requires no up front costs to create and deploy training.
Another consideration for many educators in deciding which instructional tools to employ is the commitment involved. If I try out an LMS or LCMS for my classroom, and for whatever reason decide that it's not a good fit for my needs, what happens?
All too often, organizations sign on for monthly LMS contracts, but discover they never end up creating and deploying as much training or other instructional content as they planned. Time goes by and net costs begin to mount. Pay-per-use learning management systems respond to this problem.
LMSs like Coggno make it easy for anyone to create and deliver training and other content on a needs-basis, so that no long-term commitment is asked for.
————-
newbeta.coggno.com provides a robust Learning Management System platform.