According to the Department of Labor Statistics, 136 workers were killed in 2015 in incidents associated with confined spaces. Despite its name, a confined space in the context of labor isn't necessarily small, but rather refers to an area that may be hazardous to workers due to its enclosed nature. In the interest of educating workers and relevant organizations about confined space safety, we delve into the deep, dark corners of associated hazards and appropriate OSHA-mandated precautions.
Dazed and confused – What qualifies as a confined space hazard?
When considering the safety of workers whose daily activities involve working in enclosed areas (including silos, vats, utility vaults, tanks, sewers, pipes, access shafts, truck or rail tank cars, aircraft wings, boilers, manholes, manure pits, and storage bins) the Health and Safety Authority consider the following conditions as potentially amplifying the probability an accident, harm or injury may require emergency intervention:
1. The presence or reasonably foreseeable presence of: flammable or explosive atmospheres; harmful gas, fume, or vapor; free flowing solid or an increasing level of liquid; excess of oxygen; excessively high temperature
2. The lack or reasonably foreseeable lack of oxygen
Close encounters – What is OSHA's Permit-Required Confined Spaces Standard?
The Occupational Safety and Health Administration's Permit-Required Confined Spaces Standard requires all entities that engage in confined space work to have a program in place that includes:
• The evaluation of confined space hazards and safety procedures for controlling hazards;
• Training for all employees (including entrants, attendants, entry supervisors, and rescue personnel);
• Proper permits and permitting procedures; and
• Effective emergency/rescue services.
Given the particular set of skills an employee would require to engage in such specialized, and not to mention, dangerous work, it isn't any wonder that strict compliance standards exist to protect against injury, harm, accidents, or potential loss of life. To make life simpler and safer for entities to whom these standards apply, Coggno has selected some of the best online courses to prepare everyone involved in confined space work in dealing with any eventuality:
Course 1: Permit Required Confined Spaces – Entrant Course (Duration: 22 Minutes)*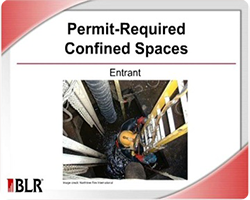 Course 2: Permit Required Confined Spaces – Attendant Course (Duration: 28 Minutes)*
Course 3: OSHA's Permit-Required Confined Spaces Course (Duration: 23 Minutes)*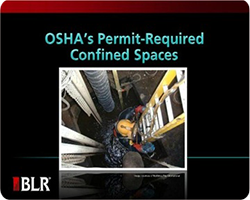 Course 4: Permit Required Confined Space Rescue for Supervisors Course (Duration: 25 Minutes)*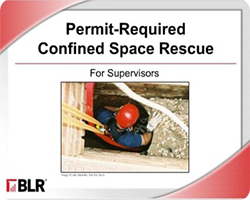 Course 5: Espacios Confinados Que Requieren Permiso – Asistente (Permit-Required Confined Spaces – Attendant HTLM 5) Course (Duration: 32 Minutes)*
 *30% OFF, valid thru Sept. 4th, 2017