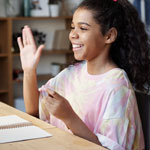 We know that pedagogical material creators like textbook publishing companies and LMS software programmers often make a good living doing what they do. In addition, businesses using LMSs to train their employees often do well financially. But what about public and private school educators using those pedagogical materials and online systems like LMSs?
Teaching is one of those jobs that doesn't end when you leave school–most teachers spend at least an hour or two at night preparing lesson plans, grading student work, etc. Add the task for many teachers of educating themselves about LMSs and online learning systems, and you've got a whole lot of take-home work. One vital element of our country's advancement is the education of its citizens. Shouldn't those responsible for that education be paid at least a quarter as much as engineers, doctors and lawyers?
———
newbeta.coggno.com offers premier online training.