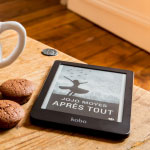 The Teaching, Learning and Technology Center at the University of Findlay provides some useful guidelines for teachers conducting a course provided by a learning management system. As with any course beginning, the first step is to create a syllabus outlining your expectations and objectives for students, and explaining exactly how the learning management system works.
Advise students to become familiar with the learning management system and the types of information found in each section. Remind them that they'll need to check it regularly for updates and assignments. Be specific, outlining solutions for and consequences of missed assignments or classes, how they'll be graded, the class meeting time and place, and any suggestions or requirements you might have. A thoroughly developed syllabus sets the class ambience and helps avoid any potential confusion.
———-
newbeta.coggno.com offers high-quality online training courses.