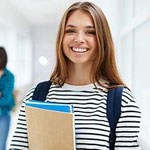 Looking for more creative and effective tools for your LMS software training or elearning course? Capture and record your very own screen to include in your elearning course.
Blueberry Software has now released version 2.6 of its best-in-breed screen capture software, which integrates seamlessly with the Coggno LMS software.
Now anyone who uses BB FlashBack 2.6 to make screen recordings can integrate them with their curriculum, using Coggno's simple course creation tools, then deliver their curriculum using the Coggno LMS. The combination of Coggno and Blueberry 2.6 provides an exciting and richer toolkit for courseware developers to work with.
The concept is simple. BB FlashBack allows you to record everything you see on your PC screen, whether it be a video, game, web page, or simulation. It also records your commentary, PC sounds and webcam as picture-in-picture video to give your course content a personal touch.
Provide demos, training CDs, and visual tutorials to students. With BB FlashBack's user-friendly design and quick, automated recording steps, users are able to transform course content into a richer, more dynamic experience and give your course a more professional touch.
Why rely on stock simulations or outdated company demos? Using BB FlashBack and Coggno's LMS software toolkit, you have total control over what students view. You yourself create, edit and apply it to your e-learning course.
"BB FlashBack makes it easy for Coggno users to create and upload content that involves viewers with dynamic screen recordings instead of static screen captures." Blueberry CTO Dave Francis said.
Using Coggno's LMS software which includes a text editor, SCORM, question banking, and video, assessment, and quiz tools, organizations are able to provide feature rich training cost effectively. Add to those features the powerful tools offered by Coggno's Application exchange partners such as Blueberry, and you have a robust and well-rounded course development toolkit.
BB FlashBack includes many exciting features that integrate seamlessly with Coggno's LMS software. Why not make a personal appearance in your own course? Webcam Recording allows for the user to create his or her own webcam video. Sound recording allows users to read a commentary at the same time as the screen is being recorded, using a microphone, microphone headset or other inexpensive hardware.
Recording videos and editing them is extremely simple using BB Flashback. Movies are able to be saved in all the major video formats, including Flash, QuickTime (H264), Windows Media Video (WMV), AVI, or EXE. You can easily add text, sound, images, and 'zoom & pan' effects. Also, you are able to edit multi track audio and video, side by side.
BB FlashBack is able to record high frame rate, high quality movies without affecting PC performance–even on lower powered PCs. BB users have successfully recorded large animations with which other screen recorders experienced problems. And finally BB's robust annotation, editing and effects features allow Coggno's LMS software users to frame and fashion movies just the way they want them.
————–
newbeta.coggno.com provides high-quality LMS.