There's no need to tell a business how important their customers are and what is a reciprocal relationship between a business and its customers. They are the reason businesses keep their doors open, after all, and their continued support is heavily dependent on their sustained satisfaction, as knowingly or unknowingly they have reciprocal business relationships even after receiving a product or service. A study by Dimensional Research found that 62% of business-to-business and 42% of business-to-consumer customers purchased more when they experienced great customer service, while 95% of customers shared poor service experiences with their networks when compared with 87% who shared their positive experiences. Excelling at customer service doesn't come naturally to everyone, but when a customer-centric approach is prioritized in an organization, it later becomes an ingrained aspect of service delivery and culminates in overall business success because existing customers reciprocate if they are treated well.
Reciprocal Relationship: Good customer service attracts good customers
How can a business improve its customer service?
Not everyone is cut out to be customer-facing, but before placing an employee in a customer's path, they should know a few important skills:
1. A customer standing right in front of you should not have to compete for your attention. Make customers feel that their concerns or queries are important and help them first before answering the phone or conferring with a colleague on an unrelated matter. If you will not give importance to your customers, they will not give importance to your business irrespective of how good your product is because of the fact that all relationships are reciprocal.
2. Patience is a virtue. Low frustration tolerance has no place in the realm of customer care. Client-facing employees will come across people of different shapes, sizes, moods, and levels of satisfaction and their ability to keep their composure when dealing with difficult customers reflects professionalism and facilitates positive business-customer relationships.
3. Understand the business' product/service inside and out, hone communication skills and remain attuned to customers' needs. It reflects poorly on a business when employees are ill informed on their products and service offerings. Employees who are well-versed on their employer, who're able to effectively communicate with and are perceptive to the needs of their customers are able to build good, lasting relationships with them.
4. Respect customers' time. It not only benefits the business when employees are skilled at fast, effective service delivery, but also shows customers that their time is considered valuable.
5. Build trust. When a customer knows that they are able to come to your business with a problem and walk away with a solution that serves their best interests, it builds trust in a business' brand and improves the likelihood that customers will return and recommend you to others.
These may seem like elementary skills, but cannot be emphasized enough.
Customer- Centric Service Culture
Developing a customer-centric service culture is a marathon, not a sprint, and we've selected these six courses to guide you on the path to excellence: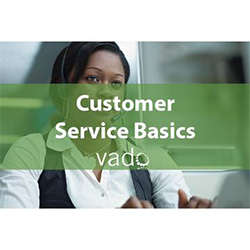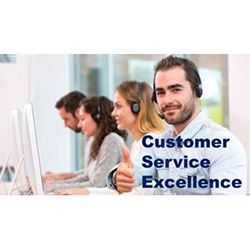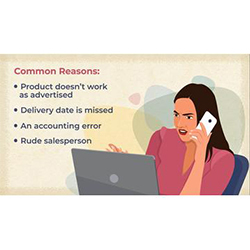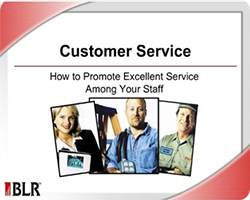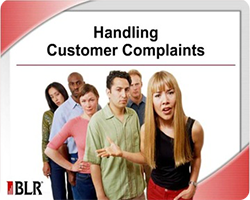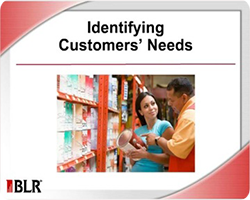 "To keep a customer demands as much skill as to win one."