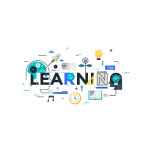 While "teamwork" has become somewhat of a buzzword in the corporate world, companies often make only a superficial effort to actually create a trusting team environment. Many managers using a learning management system continue to foster competitive work environments, believing that the strongest will rise to the surface.
As Tim Bryce writes, "The intent is to turn a heterogeneous working environment into a homogeneous environment whereby everyone is working in a concerted effort towards common goals. But do corporate managers truly understand teamwork? Not necessarily." This becomes another obstacle to corporate homogenous efforts–the managers themselves often possess weak teamwork skills, and instilling these skills in others becomes difficult and unlikely.
A learning management system can be used not only to assign teams and individual tasks, but can organize teamwork skill training. Teamwork courses hosted on a learning management system can be an effective tool in performing these functions. Remember, both trainers and trainees benefit largely from team-building learning systems.
———-
newbeta.coggno.com is a leading provider of world-class online training.