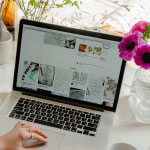 As Derek Bok said, "If you think education is expensive, try ignorance." Workplace conflict decreases productivity, creates factions, induces absenteeism, prompts resignation, makes recruitment difficult, and prevents creativity. So the skills necessary to manage workplace conflicts are worth every penny an organization might spend on LMS-delivered training. Arrange conflict resolution online training through your LMS. It will prove an effective measure to preserve the most precious resources in the workplace–harmonious and productive employees. Not to mention the time and money it will save a company whose employees are otherwise unable to function as a team.
The best LMS-hosted online courses for conflict management are those that focus on self-awareness. Search for a courseware system platform like Coggno to find a conflict management training course suitable for your organization's needs.
———-
newbeta.coggno.com offers premier online training.