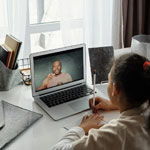 For many students, parents and educators, sex education is a rather difficult subject to teach. Parents want to know what's going on in the classrooms, teachers are faced with different approaches to take, and students may feel uncomfortable learning about such a personal topic in front of others.
While learning about this issue is aided by the support of a trusted teacher and a classroom of familiar peers, the addition of an unfamiliar speaker in the class can make the information seem foreign or irrelevant. One solution is the use of an LMS.
The addition of an LMS program could solve many problems. Teachers could use it to supplement a sex education workshop, parents could access the LMS to find out what their children are learning, and students could learn at their own pace, and peruse with greater attention the important information.