Personal Debt, A Simplified Guide
There are many four-letter words which are not fit for polite company and DEBT is clearly one of them. Of course, there are ample euphemisms which are acceptable in civilized conversation: Loan; mortgage; overdraft; "credit card"; and the "never, never", to name but a few…
What's all the fuss, you might well say?
To unlock the answer to that question, we break all the taboos about this much-ostracised "orphan" of the English language and take a peek at the lighter side. Let's zoom in on how we can achieve a state of perpetual debt with just a few easy steps:
Step 1: Diligently shop around to find a credit card with the highest advertised annual percentage rate (APR).
Step 2: Do not bother with minor technicalities such as finding out about the effective annual rate (EAR); this will only complicate the issue unnecessarily.
Step 3: Complete the application form and wait for your shiny card to arrive in the post. When it does, DO NOT forget to sign the back.
Step 4: Start charging to your card as soon as you receive it, especially items which you absolutely cannot afford. Do this as often as possible. One excellent idea is to charge your holidays to the card, if possible. If your credit limit is insufficient to cover your taste, make sure to apply for an increase.
Step 5: When your monthly statement arrives, only pay the "minimum amount due".
Step 6: Once in a while, forget paying the "minimum amount due" so that you incur a penalty and further balloon your principal.
Step 7: To accelerate the process, take out several cards and repeat steps 1-6.
You are now well on your way to perpetual debt. Welcome to the fold!
Financial Literacy Quiz
On the other hand, if this guide seems like a spoof, and digging a hole you are not likely to get out of is not your idea of financial health and well-being, then why not take our free financial literacy test here on Coggno to see how well-versed you are in navigating the curious but wonderful world of personal finance?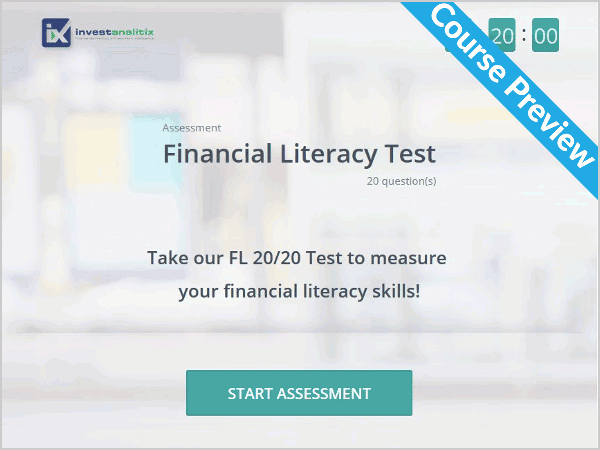 It is easy for you to administer and fun for your employees to take. The Quiz consists of 20 interactive questions which should take about 20 minutes to complete.
Empower your employees today!
---
About the contributor:
Zola Sookias, Founding & Managing Director of Investanalitix, has extensive experience in investment management, including roles in equity and fixed income analysis, portfolio management, DB and DC pension consulting, product development, manager search & selection, fund performance evaluation and monitoring, and investment publishing.
He has worked with major US investment houses, notably Black Rock Asset Management, Morgan Stanley and Bank of America, as well as a boutique firm specialising in the natural resources sector where he was the senior metals and mining analyst.
His European experience has been with Irish Life International and SEB where he was responsible for developing the investment platform serving the pan-European market, and Black Rock Asset Management Ireland, where he was Investment Director responsible for governance and oversight for the company's Irish-domiciled active and passive funds.