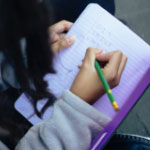 Even though many online courseware systems are used without guidance from an individual educator, bias can certainly still find its way into the learning content. Make sure if you're uploading your courseware system to or choosing courses from an online course syndicator, that the provider has taken measures to prevent that from happening.
Coggno is a courseware syndicator whose policy strictly prohibits deceptive, misleading or fraudulent material. The policy also forbids any content promoting racism, ethnic offense, bigotry or hatred against any group or individual.  Syndicators that retain the power to reject any offensive or inappropriate material will help you avoid subtly interjected biases of courseware system authors.
Looking for a trusted syndicator for your online courseware? From now until November 15, take advantage of Coggno's exciting promotion. We'll migrate your learning content for you, absolutely free of charge.
———-
newbeta.coggno.com offers premier e-learning courses.