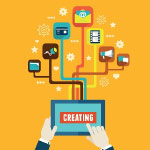 In this technological era when students are so comfortable finding learning content on the internet, one rarely questions the fact that young people are indeed having an easy time online. But how computer-savvy are young people, actually? Are they making the most of the possibilities that the internet offers in terms of learning content?
In an effort to evaluate the computer literacy of young people in 2006, the U.S. Educational Testing Service gave the Information, Communication and Technology test to thousands of students. The results were surprising. They showed that most high school and college students lack critical thinking skills when researching online, determining the quality of website information, entering multiple search terms, and other necessary skills for acquiring learning content online.
———-
newbeta.coggno.com provides high-quality online training courses.