Before we start this blog, let's first talk learning management system stats:
According to a recent survey, 83% of organizations presently use an LMS.
The LMS market is anticipated to reach $23.21 billion by 2023.
Over the past two years, 73% of respondents said their use of LMS has increased.
And the right learning management system (LMS) can help achieve learning goals.
What Is A Learning Management System?
The abbreviation "LMS" refers to a platform for digital learning, and its major elements are found in the acronym.
L—Learning
You can organize all of your online courses and training materials in one place using a learning management system (LMS).
As a result, your company's internal expertise will be preserved and expanded.
M—Management
With an LMS, you don't just have many files; instead, you have an organized framework from which you can manage the employee training process.
As a result of features like a calendar, you will be able to assign and manage both online and in-class training and courses.
S—System
Grading, processing data, analytics, and generating reports are all made easier with an LMS because it eliminates the need for manual labor.
The training will educate your employees from the comfort of their desks without you having to leave their home or office.
In a nutshell, an LMS is a virtual university of your own.
It allows you to keep your online courses organized and accessible to your learners and also helps you evaluate your performance.
Why Do People Use LMSs?
LMS centralizes and manages all aspects of learning activities at a fundamental level. There are many reasons to use a learning management system, including:
A common use case for an LMS is to train clients.
When it comes to software and technology organizations, onboarding new customers is a common challenge.
Ongoing customer training will help increase customer satisfaction and reduce churn rates.
An organization can train its partners and channels with a Learning Management System (LMS).
Enhancing your partnership programs and providing additional value to your partners is a beautiful way to do that.
By offering a central repository of training information and encouraging members to participate in digital learning, an LMS may increase the value of your subscription.
The most common use of an LMS is to serve as an internal LMS.
For new employees to get up and running quickly, it helps them with their initial onboarding so that they may start earning their keep around the workplace!
Employee Development And Retention
It is a frequent LMS use case that aids in managing and training present personnel.
If you want to ensure your employees have the proper skills, you may assign courses on the LMS to guarantee that they're informed about product updates and up-to-date on compliance training.
Many organizations use LMS to guarantee that employees complete required training and keep track of employees' certification and training needs.
With a centralized strategy, you can minimize the risk and avoid regulatory compliance difficulties.
An LMS is essential to allowing sales at scale because it provides salespeople with the knowledge they need, at the time they need it, to help them close deals.
New hires will be able to start selling sooner thanks to the platform, and your top achievers will be more likely to stay with you.
What Are The Benefits Of A Learning Management System?
Using an LMS has a slew of clear benefits for both businesses and learners:
For Businesses
Reduce the cost of training
Streamline on-the-job training and off-the-job training
Maintain a consistent standard of performance among all of your partners and affiliations
Create personalized learning plans for yourself
Assess the efficiency of training
For Learners
Keep abreast with mandatory training
Boost your level of involvement in it
A learning management system is required if even some of these advantages correspond with your training objectives.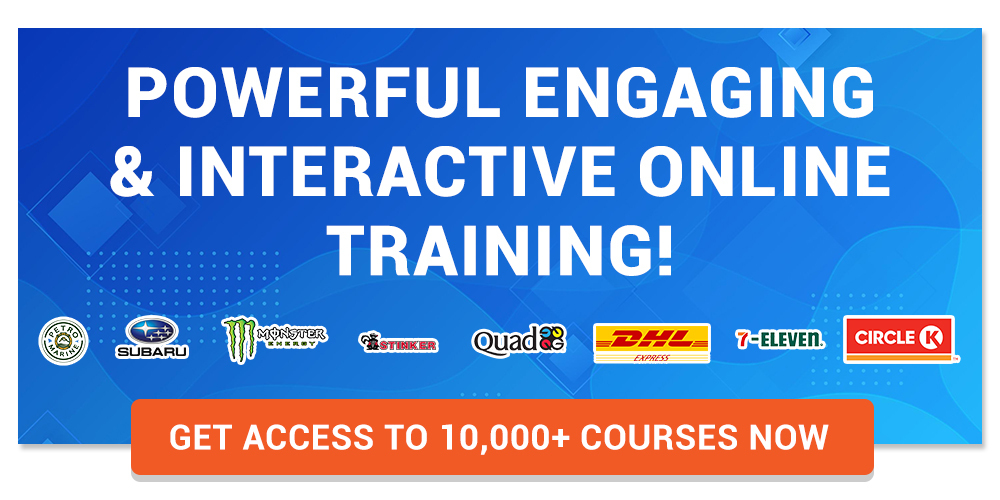 What Types Of Learning Management Systems Are There?
The following are the various LMS deployment choices:
Cloud-based learning management systems (LMS) are hosted in the cloud and generally use a SaaS business model. It is the responsibility of the cloud-based LMS vendor to maintain and upgrade the system. A username and password are needed for online users to log in and out of the system whenever they want.
The user must first download the necessary software to use a self-hosted LMS. While the self-hosted platform allows for a considerable degree of creative flexibility and customization, users often must maintain and pay for upgrades.
Some LMSs can be installed on a computer user's desktop. Despite this, it is possible to use the app on numerous devices.
There are mobile learning management systems (LMSs) that support mobile learning and are accessible via mobile devices. Thanks to this platform type, users can access and monitor their online learning activities while on the go.
The Learning Management System—It Is Just The Beginning
Using an LMS is the best method for providing online training. Furthermore, the right Learning Management System (LMS) can improve employee retention, increase productivity, minimize training expenses, and improve compliance.
Think about how much time you could save if you had ready-to-use learning course content or how you could demonstrate to your team that higher education resources help them achieve their learning objectives.
With a suite, you'll have access to various reports and spreadsheets.
From learning content generation and management to program delivery and monitoring the impact of learning on your business, you can do it all with our learning management system.
It sounds simple, and it is, in fact, effortless!
Coggno—A Learning Management System Provider
We have no qualms about admitting that Coggno's cloud-based LMS is best-in-class.
For this reason and that everyone can benefit from an LMS, we at Coggno believe in and are committed to our product wholeheartedly.
Everyone who works with or for Coggno loves learning because of the seamless integration of innovative features with a user-friendly interface that results in a more pleasant learning experience that is also easier to manage.