Since you're here, we can safely assume you already know what a learning management system is and are all set to invest in one.
Investing in a Learning Management System will more than pay for itself.
The key is—to find an LMS with all the features you need without draining your budget.
Read our last blog if you're just getting started.
What Must-Have Features To Look For In A Learning Management System?
Choosing the best LMS requires significant planning to ensure a higher return on investment and a viable business case.
The following 15 must-have features of an LMS are essential for professionals who want to secure a better learning experience.
1. Assessment Tools
LMS statistics and analytics can assist educators in monitoring their learners' interests.
It also helps determine whether they have understood what they have learned.
When selecting a learning management system (LMS), ensure it has a wide range of assessment tools to track learners' progress.
2. Automated Alerts And Notifications
Training managers can't predict a learner's needs even with a feature-rich learning management system.
Before picking an LMS, trainers and managers must ensure that it has features like automated alerts and notifications to track how their learners use and complete course materials.
3. Centralized Learning Materials
One of the critical aspects of an LMS is its ability to facilitate the delivery of online courses.
It's the central location where videos, SCORM packages, PowerPoint presentations, and text instructions are all kept together.
Professionals can better control and ensure consistency with unified learning programs, vital for boosting learner engagement.
It's essential to look for an LMS to accommodate multiple educational resources and facilitate a blended learning approach.
4. Compliance
It is critical for many, if not all, businesses to comply with government regulations and corporate policy.
When selecting an LMS, ensure it provides appropriate training and assessment of learners defined within the governmental guidelines.
Moreover, ensure an LMS can track and record training activities and notify management of immediate concerns that may occur during the training.
5. Course Design
One of the critical aspects of an LMS is its instructional design.
When buying an LMS software, ensure it can create training courses and content.
You can design courses tailored to each learner's needs with course design.
It will also allow you to customize your material to reflect your organization's brand.
6. Data Tracking
LMS software/solutions allow you to track and design training programs.
They also help you know learners' areas of improvement and where they are performing exceptionally well.
Ensure that an LMS software can categorize training content and provide a more personalized learning environment before deciding whether or not to use it.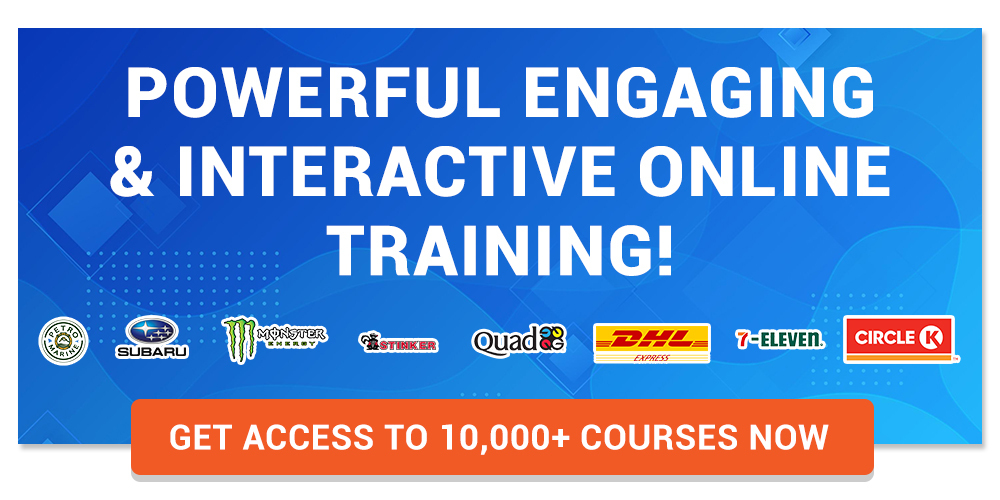 7. Functionality
It will help if you consider an LMS platform's functionality before making a purchase.
However, how can you tell if an eLearning system is up and running correctly or not?
Verify that you can access the system from any location.
Accessing courses on any day or night allows companies with several locations to expedite training.
It also helps employees complete training in real-time.
For companies looking to hire remote workers, this flexibility is significant.
8. Flexible Reporting And Analytics
Before purchasing an LMS, check if it provides configurable reporting and analytics tailored to your eLearning goals.
It will help the LMS team design better training programs by visually analyzing learner data and configurable LMS reports.
Moreover, it will also allow experts to change their training programs based on learners' needs.
9. Hosting Options For Maximum Security
Before investing in any LMS, ensure that it will keep your company's confidential data as safe as its own.
You can always go for single-tenant solutions.
It will give you the freedom and protection to teach students while also reducing your exposure to data breaches.
The cherry on the cake is that an LMS with a single tenant hosts just one user (or customer).
10. Offline Learning Trackers
Learning professionals may find it difficult to capture and maintain learning data in real-world professions, such as those involving physical and technical skills.
When vetting an LMS, check if it allows you to capture the results of offline assessments or not.
If it does, then it will allow you to create electronic records.
It will also allow you to alter and customize assessment checklists that correspond to the unique capabilities or skills to be evaluated.
11. Personalized User Interface
A competent LMS should offer information based on a learner's past interactions with the software and their role in promoting broader adoption.
For example, if a learner is in a sales position, they should be able to locate other sales-related training content on the LMS quickly.
Furthermore, users will be able to prioritize improvement areas with adaptive tests and quizzes that indicate a student's achievement throughout a course.
12. Remote Or Mobile-Workforce Ready
The workforce is rapidly evolving, and remote work continues to gain favor.
For businesses with a global presence, on-site training may be impractical or impossible.
An LMS must be remote or mobile-ready so that learners always have access to resources and companies may teach their employees from anywhere in the world.
13. SCORM & xAPI Compliance
SCORM and xAPI do commonly use LMS solutions for standardizing learning content.
So before choosing an LMS, ensure it allows you to upload SCORM and xAPI course files immediately.
Also, ensure that the procedure is straightforward and your preferred authoring tool is compatible with your LMS.
14. Security And Privacy
Your employees' eLearning security and privacy are crucial components of your LMS that you must not disregard.
Ensure that any LMS you consider has privacy controls, password-protected logins, and an automated backup system.
15. Test-Out Options
Even if you're a seasoned pro, you might find it challenging to estimate how much your learners already know.
Ensure the LMS software you're considering allows learners to 'try' a training module before purchasing it.
Learning professionals will better know where individuals are in their learning paths with this new technology.
Conclusion
Assuming you've made it this far, you're ready to invest in an LMS.
We've covered fifteen areas/points to look for before investing in a learning management system in this blog.
However, LMS is a broader term, and there's so much more to it than this list.
Do your homework and take careful consideration before choosing an LMS.
If you still find it difficult, get in touch with Coggno, and we will help you get only the best!