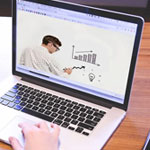 In medication management, cultural understanding is increasingly important. Health insurance provider Aetna uses online courseware to help doctors and nurses become more culturally sensitive. Clinicians who are part of the Aetna network or who have filed a claim with the insurer can take the online courseware in cross-cultural care for free.
Partly because many Latinos come from countries where health care is state-run, diabetes and other chronic diseases disproportionately affect them. Additionally, language barriers hinder doctor-patient communication. Aetna's online courseware is part of a suite of other resources for ethnically diverse populations, including a training video and Spanish brochures covering a variety of medical issues. Physicians and nurses who complete the course receive credit toward their continuing education requirements.
Do you have your own online courseware that you want to share with the world? From now until November 15, take advantage of Coggno's exciting promotion. We'll migrate your content for you, absolutely free of charge.
———–
newbeta.coggno.com provides high-quality online training courses.