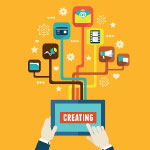 Homeschooling and online courseware shouldn't put your child at a social disadvantage. Remember that when you homeschool your child, you have almost complete control over the social contacts he or she makes. For this reason it's important to make greater efforts to arrange get-togethers for your child.
Another factor to consider when debating whether or not to homeschool your child is household organization. Though online courseware and other learning materials are relatively mess-free, you'll be doing all kinds of projects (including art and science) that will inevitably cause clutter. And that's on top of the regular house chores.
If you're a real neat-freak, you'll want to think long and hard about homeschooling. But just like finding alone time, time management is key. Take advantage of online courseware time or other low maintenance activities to throw the whites in the wash or iron shirts.
————–
newbeta.coggno.com is a leading provider of world-class online training.