Learning Management System or LMS is considered a strategic investment. The purpose of this tool is to empower the learning and development departments with training and development for their learners. It also helps the company's growth and success and drives revenue. Therefore it is important to choose the intelligent platform to achieve all these goals.
It is the platform that helps to enhance employee efficiency through different training programs. Therefore the majority of the businesses consider getting it. However, choosing the wrong LMS platform can lead to an absolute mess rather than a benefit. There are plenty of options available in the market. Therefore, selecting the right Learning Management System platform for your organization can be challenging. It is always advised to research the available options and make the right decisions thoroughly. Here in this guide, we will help you choose the right learning management system platform for your organization.
What are the types of LMS?
Let's start with understanding the different types of LMS available in the market. As we mentioned above, there are thousands of options for LMS to manage the e-learning and deliver the course materials to the employees. Most of the IT platforms usually serve this common purpose; however, the individual features of each platform can vary. Therefore it is important to consider how the platform delivers the training and resources while matching your organization's needs. There are two types of LMS one can find: Private and Enterprise. Let's discuss each one of these in detail.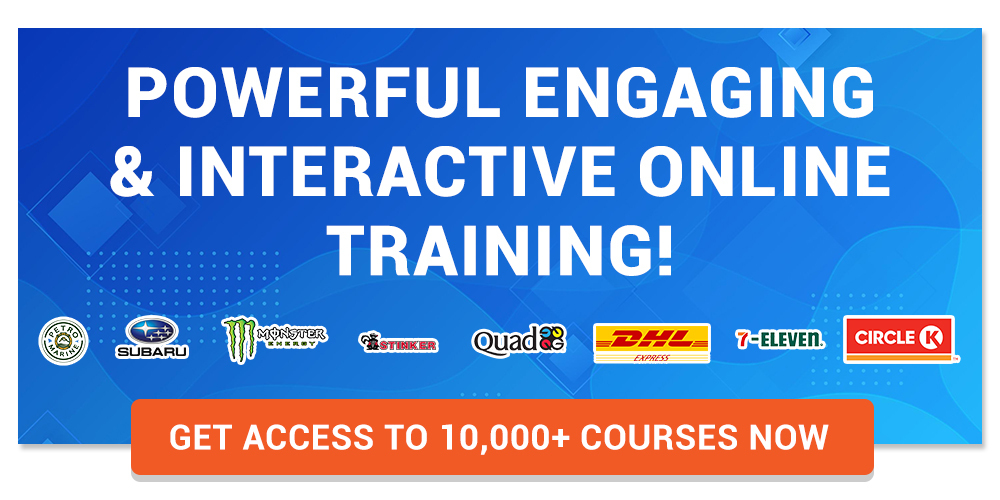 Private LMS
The private LMS is safe and does not share any resources or codes with the other businesses. It offers you security and the best performance. Here the organization needs to handle the installation, monitoring, and updates, and you will have direct access to your learning management system. You can easily integrate it with your other systems or customize it according to your requirements.
Benefits of Private LMS
Great Customizability
The Private LMS solutions usually offer tons of customization features. Therefore you can customize the various components of your user dashboard and integrate the branding into your training materials.
Implement your data security measures
Most of the LMS solutions offer a certain level of data security and have protocols to ensure your information's safety. However, you can apply additional security measures with a private learning management system.
Lower Continual Costs
With Private LMS, you need to pay only for the licensing that grants unlimited access to the system, unlike cloud-based platforms , where one must pay monthly or yearly subscription fees. Therefore, you would need to pay lower continual costs.
In-house team control
With a private learning management system, your team has full control of the learning management system, and therefore you can personalize it according to your needs. You can also get the assistance of the trained specialist of your service provider in case your team cannot resolve any issue.
Fully integrated system
A private LMS gives you the power to merge all of the tools seamlessly in one place. With a private learning management system, you can easily integrate the new system with your current tools and other related software.
Control on Storage Capacity
With a private learning management system, you can choose how much data you can store and where to store it. Usually, the cloud-based systems offer limited storage depending upon their remote servers. However, with a private solution, you can easily back up your data with a secondary server if required.
Enterprise LMS
The Enterprise LMS is a software application that delivers and manages training for employees to build professional knowledge and skills. This is used to educate the non-employees on the enterprise's products and services. The Enterprise solution capitalizes on the best techniques from each historical training method and wraps them in one comprehensive design to formalize the informal learning. Here the administrator can easily log in and pull the reports about nearly any aspect of the training program. For most businesses, the enterprise LMS could be the best solution. With this learning management system, you can create the learning content rather than manage the LMS.
Benefits of Enterprise LMS
Salesforce Integration
The new-age enterprise learning system seamlessly integrates with your other tools, such as Customer Relationship Management. With this integration, your employees can easily access the online courses through a tab on your CRM.
Reduced Cost
The Enterprise Learning Management System lets you deliver online training without additional costs such as infrastructure or traveling. Your employees can access the training multiple times once you create it through their devices.
Automated Reminders
The advanced Enterprise solution helps professionals exchange ideas and retain knowledge. The system triggers automated notifications to the learners on their training and assessments. Therefore your employees are aware of the new training programs and can easily scale their knowledge.
Content Management
The robust enterprise solution also lets you manage the different types of content utilized for your employee training. The training can include graphics, audio, videos, and more. The enterprise LMS also supports the content formats compliant with Tin Can or SCORM.
Performance Tracking
With Enterprise learning systems, you can easily monitor how your partners and employees are doing with the training. It can incorporate the statistics and reports that allow tracking and identifying where improvements are required.

Factors to consider before choosing the right LMS
Do you know that 4 out of 10 US companies are less satisfied with the learning management system? The recent research done by Brandon Hall Group says that around 38% of the companies using learning management systems are considering a change. As a business, you need to make sure that you choose the right learning management system as you will be investing a good amount of money in it. Therefore you need to consider a few factors before selecting the right solution for your organization. Here we a few you should consider:
User Experience
This is one of the most crucial factors to consider while choosing the right LMS for your business. Your learners are the ones who will be spending most of the time on this platform, and therefore the platform should enhance their learning experience. It is always advised to keep the learning curve of the LMS low so that your learners can use it without asking for anyone's help.
Integration
Another essential factor that provides optimum user experience to your learners is integration. You can provide an enhanced user experience with a single platform so your learners can access all the applications using the same credentials. Therefore you can always check whether the LMS can integrate with your CRM and other platforms.
Configuration
Besides the user experience, you also need to ensure that the LMS is flexible enough to configure to your requirements. You should be able to configure your LMS's display to match your business's branding and website.
Catalog and Ecommerce
With the Learning Management System, you can host your online learning catalog and the eCommerce functionality. However, it depends upon your service provider's systems. Some of the LMS platforms offer built-in service for Catalog and Ecommerce, whereas few platforms use the additional integration like Shopify.
Audience Management
Your audience is another crucial factor to consider while getting the LMS for your business. You may have to serve different audience types through a single platform with additional content. Therefore you need to check whether the LMS serves this purpose or not. If not, you would have to invest in another online education platform to cater to your other audiences.
Reports
Most of the Learning Management System platforms offer standard reports and allow you to create customized reports. It is always advisable to discuss your report details and requirements with the service provider before making a decision. Few of the service providers charge an additional cost for customized reporting services.
Support
Choosing the new service provider for the LMS also incurs a new relationship with the vendor. The success of this new relationship is determined by the level of support you receive from them. Therefore it is recommended to take a quick glance at their support system and online training resources to understand their way of working.
How can Coggno's LMS help?
The right learning management system can transform your business even before you realize it. Coggno, a leading private learning management system platform, serves as a one-stop solution to cater to the pertinent needs of your business. We hold the expertise in delivering personalized learning solutions to all the verticals. If you want to find out how Coggno can help your business, request a demo from our team. We will help you choose the best platform for your business within your budget.