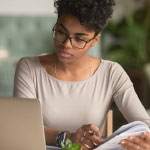 Whether you're a teacher using an LMS or learning how to teach with online courseware, there are plenty of websites for teacher support and information. For many teachers, the span of time separating today from the day they completed their teaching degree is a long one. And though most teachers are constantly learning as they go, there are some new skills, like managing LMSs or courseware, that they might be lacking compared to teachers fresh out of college.
Schools like Capella University recognize that teachers seeking skills in how to manage LMSs or teach online courseware might not have the time or means to attend face-to-face workshops. Capella offers Masters, PhD and other graduate programs in teaching online, instructional design for online learning, and curriculum and instruction with a technology focus. The university is accredited by the Higher Learning Commission and is a member of the North Central Association of Colleges and Schools.
———
newbeta.coggno.com offers world-class LMS platforms.