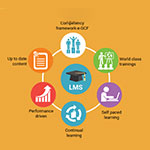 A decade ago, there were just 182 million people using the internet globally. By the end of this month, there will be over 1.5 billion internet users worldwide. With more children using the internet as a learning system and social medium, and with increasingly easy access to social networks and entertainment like virtual worlds, there's reason to look closely at the systems children are engaging in. Both positive and negative influences multiply along with the world's increasing access to broadband.
Virtual worlds have the power to offer a skill-building and values-instilling learning system for children. But while virtual worlds have potential to effect positive developments in children, many people argue that right now it generally isn't doing so.
At the 2007 Virtual Worlds Forum in London, Lord Puttnam expressed his concerns about the negative effects of virtual worlds on children. "Might we not prefer to build worlds that encourage those same values and skills we wish them to exercise in the real world?" Puttnam posed. Many virtual worlds end up providing only a shallow, consumerist learning system for young people.
———-
newbeta.coggno.com is a leading provider of world-class online training.