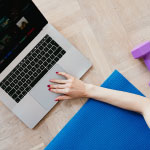 Children and adults alike are highly responsive to words of encouragement. Along with the user-friendly and comprehensive training your learning management system provides, employees benefit greatly from motivation. A figure of leadership who inspires and motivates trainees not only aids the learning process, but instills a sense of team unity and helps to improve work relationships.
When a company's employees are confident and motivated, and maintain healthy workplace relationships, the company always benefits.  A good team leader understands the emotional intelligence factor of his team. Additionally, a learning management system should also offer motivation and rewards within the system.
Why not invite a motivational speaker to lighten things up and improve employee morale? Use your learning management system to handle the booking.
——–
newbeta.coggno.com provides high-quality online training courses.