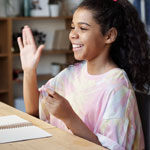 But the digital divide isn't the only obstacle that many potential students face. Especially in developing countries, a stark financial divide also exists. Even for those students with access to technological infrastructure like the internet, the sources of higher education are often expensive. Many potential students cannot afford the often high prices of online courseware.
To mitigate both the lack of access and financial limitations imposed on young people around the world who seek online courseware, innovation and collaborative effort are essential.
Open Education Resources (OER) is one movement of increasing significance and promise. OER holds to the idea that the world's knowledge is a public good and that technology provides a great opportunity to increase and share information access. OER provides full courses, educational materials, online courseware, text books, videos, tests, research sources, and many other materials and tools.
_________
newbeta.coggno.com provides high-quality online training.