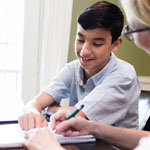 Be sensitive to your own online courseware study needs and comfort. Everyone is different, and there's no standard setting for successful learning. Do you remember the last test you studied for that you performed well on? What were the circumstances surrounding that study session?
While studying online courseware material, you might prefer a certain space. Some people need quiet and privacy. Some like to talk out loud to themselves–I know I do! Others prefer the gentle buzz of a library or cafe to study. Some people like to take short breaks, while others don't require them. Everything from clothing, to lighting and background music, to having snacks or coffee are important considerations in creating your perfect setting for online courseware learning.
——–
newbeta.coggno.com provides high-quality LMS platforms.