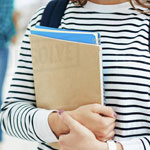 It still makes my blood pressure rise to remember that one semester in college when I took the maximum amount of credits possible. I was overly-excited about the course possibilities that semester and felt like I could handle the load.
It was the grownup version of a childhood habit. As a kid, licking my lips as I perused a restaurant menu, my mom's oft-repeated warning was: "Honey, your eyes are too big for your stomach." That advice was seldom heeded.
Remember: online courseware is designed to fit your schedule. Sign up for a realistic amount of courses with that in mind. Ask about the course load for each class. In doing so, you'll also find out courses to group together, and what online courseware to take separately. Avoid a preventable online courseware stomachache.
——–
newbeta.coggno.com offers premier e-learning education.