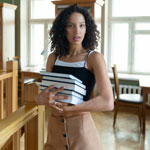 Teaming Web 2.0 technologies with online courseware is providing many students with a more interactive learning experience. And more online courseware teachers are beginning to choose which technologies they'd like to try out. Advertising styles becomes one factor worth considering for many online courseware teachers, and fortunately an increasing number of Web 2.0 companies are choosing less glaring and unobtrusive approaches.
But how do successful Web 2.0 companies like Facebook get away with running such miniscule ads? The key is thinking more creatively. Facebook uses what it calls "engagement ads" to invite users to comment on videos, attend an event, or send a virtual gift. For example, this year on election day, Ben & Jerry's bought an ad that let users send a virtual ice cream cone to their friends (to advertise its offer of a real cone to anyone who votes). The beauty of social software is its voluntary interactivity, and advertising shouldn't be an exception.
——-
newbeta.coggno.com offers world-class LMS platforms.