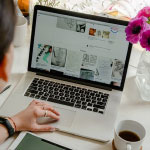 Speaking of fitness, have you been thinking of entering a fitness program or hiring a personal trainer? But you'd rather not pay the $50+ that traditional trainers charge? Or perhaps the idea of sweating in a gym full of people doesn't exactly appeal to you? You might consider trying a fitness courseware system.
Fitness courseware systems cost-effectively provide a personalized training plan, just for you, while providing support and motivation. They also allow you to slim down and shape up in the privacy of your own home. Maybe you have a good-sized living room, lawn, or even some workout equipment. Or you'd prefer to find a tranquil nook in the park or go for a jog on the street. If you're ready to work hard to get healthier and fitter in a private and inexpensive way, fitness courseware systems might be just what the doctor ordered.
———
newbeta.coggno.com offers world-class LMS platforms.