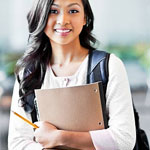 A necessary step in choosing a learning management system that's right for you is asking yourself some important questions. Figure out what you'll want to track–courses, grades, prerequisites, etc. Find out whether or not you need to be standard compliant (SCORM, IMS, etc).
Do you need your system to be connected with other systems within your organization? Maybe you need your learning management system to be able to export data to other systems. Another important question to ask yourself is what kind of support you'll need. Is your Information Technology department strong, and able to give you the support your learning management system will require?
Finally, what is your budget? If you're searching for a cost-effective and robust LMS, Coggno may be the right choice for you.
———-
newbeta.coggno.com offers premier e-learning courses.