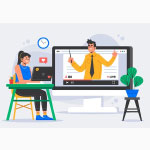 After your online courseware is uploaded to Coggno, you can also choose to syndicate it. This is all controlled through your dashboard. Choosing to enable this feature means that other relevant web publishers can publish and sell your online courseware on their websites. Again, you have complete control over which sites you want to publish your learning content. You also must decide how much revenue you'd like to share with them each time you make a sale.
Syndicating online courseware is a wise move for a few reasons. First, it gets your product out there on the market and expands your audience. As importantly, syndicating can greatly expand your revenue.
From now until November 15, take advantage of Coggno's exciting promotion. We'll migrate your content for you, absolutely free of charge!
————-
newbeta.coggno.com offers world-class LMS platforms.