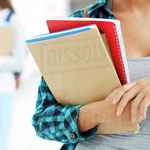 One problem virtual teams may experience involves the very learning system tools that are meant to facilitate group collaboration. Although cutting-edge collaboration and learning system technologies like Web 2.0 tools and even virtual worlds can help virtual teams achieve goals, the introduction of these technologies can also impose time-costing distractions.
The introduction of a real-time conferencing and collaboration tools may sidetrack members from their focus and draw them into a distracting cycle of tool experimentation. Or an interactive virtual world that is meant as a product-creation learning system, training tool or meeting space may take hours for users to get the hang of, and ultimately may not even function efficiently. The development of a solid team base is crucial, greatly overshadowing the importance of the newest, fanciest technology.
———-
newbeta.coggno.com offers premier LMS platforms.