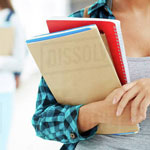 At the start of 2008, about 4 million students were taking online courses in universities and other higher education institutions, many of those courses hosted by learning management systems. How do students feel about online courses, and the experience of collaborative learning that constitutes the incorporation of a learning management system? 
According to the Sloan report, which is based on a poll of academic leaders, students generally appear at least equally satisfied with their online classes as they were with traditional ones. Does this reveal more about the quality of online courses or of the traditional courses students experienced?
Regardless, with more educators able to instruct using learning management systems in their courses, greater quality and accessibility in course content offered online, and increasingly computer-savvy generations of students, the feedback is bound to become only more positive.