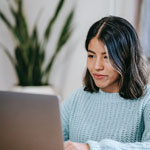 Maybe you've had your share of experience with public speaking. Now, not only does it cease to give you the heebie jeebies, but it's something you've come to enjoy. Feel like you can offer some of your own wisdom to those seeking this kind of learning content? Why not upload a public speaking course to Coggno?
Uploading your learning content to Coggno is free, and a great way to put your experience to use. People of all ages could benefit from a crash course in public speaking learning content. And when it comes to job-seeking, the fact that you've taken the initiative to develop your public speaking skills using an online course is sure to influence the impressions of potential employers during hiring time. Public speaking is an essential skill not only in the business world, but in many other career paths.
—————-
newbeta.coggno.com offers high-quality online training.