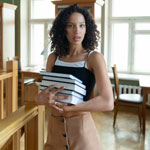 So you've finally completed the process of gathering your instructional materials and you want to upload them to your learning management system. Coggno's SCORM publisher tool will make the process of uploading as simple as putting the kettle on.
What exactly is SCORM? In 1999, an initiative was started in an attempt to facilitate the standardization of learning management systems. The Advanced Distributed Learning initiative, sponsored by the U.S. Department of Defense, created a set of specifications called the Shareable Content Object Reference Model (SCORM).
Though SCORM 1.1 was the first production version, SCORM 1.2 was the first widely used and is still supported, along with SCORM 2004, by most learning management systems today. With Coggno, you can upload SCORM modules from your desktop with just one click.
————
newbeta.coggno.com is a leading provider of premier LMS platforms.